The visual ensembles of the Redcoat Band, known traditionally as the Auxiliaries, include the Flagline, the Georgettes, the Majorettes, and one or more Feature Twirlers. Membership in the UGA Auxiliaries is rewarding and rigorous. In addition to a variety of university and community events, each unit performs as part of the Redcoat Band at all home football games and select road games, including the annual Georgia-Florida game in Jacksonville and all postseason games. The preparation schedule includes full band rehearsals in addition to sectional workouts and practices.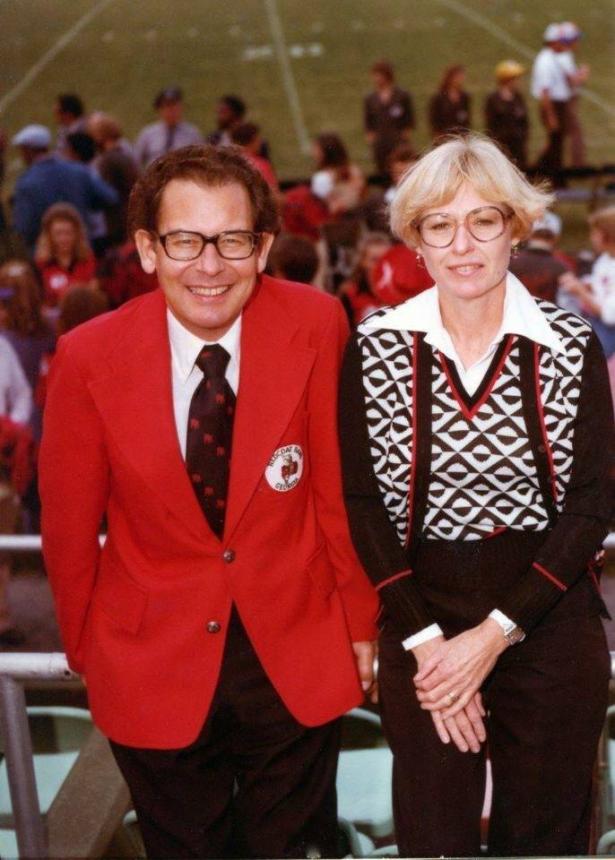 Though the Redcoat Band was established in 1905, much of its tradition and identity finds its roots in the 1955 arrival of Roger and Phyllis Dancz. Mrs. Dancz, who became the first Director of Auxiliaries, is credited with establishing the tradition of achievement common to each of today's auxiliary units. After initially mentoring the existing Majorettes and Feature Twirlers, Mrs. Dancz formed the Georgettes dance ensemble in 1959. The Flagline, known originally as the Bulldog Banners, was formed in 1974 to add color and motion to field shows. 
The nearly 70 members of today's auxiliary units continue traditions inspired by Mrs. Dancz and sustained by hundreds of loyal alumnae. Among them are current coordinators Ashley Clark (Majorettes/Feature Twirlers/Georgettes) and Amanda Foley (Flagline). They encourage any current or prospective UGA student to join the Redcoat Band tradition by auditioning for the auxiliary units.
Audition procedures and dates may be found at each unit's respective page.