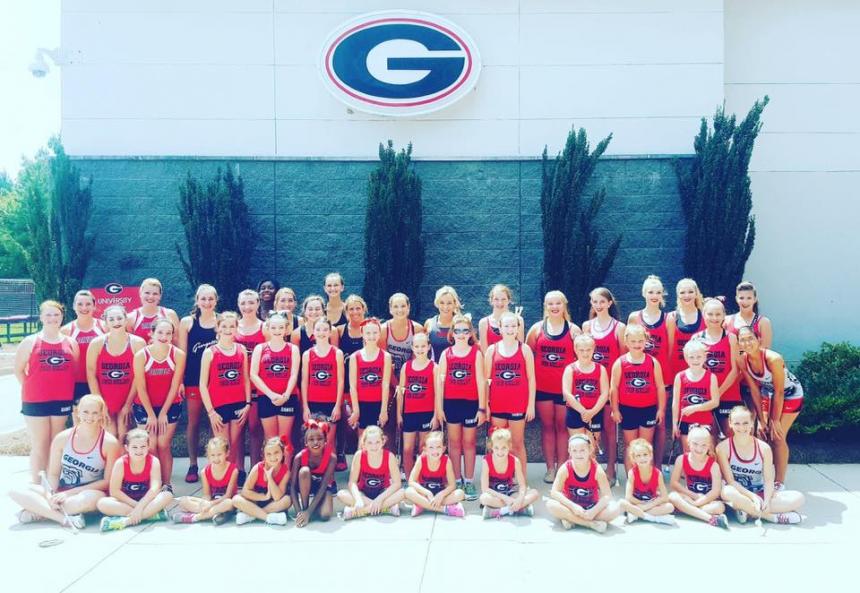 Due to COVID-19, the 2020-2021 Junior Auxiliary Program will be canceled for the upcoming season.  We hope everyone is staying safe during this time.
Go Dawgs!
UGA Auxiliary Staff
For more information please contact Auxiliary Coordinators at: dawgsaux@yahoo.com.
The Junior Auxiliary program is designed for girls in elementary, middle, and high school, ages 5-18. There are no try-outs and all skill levels are accepted.  Participants will attend 3 rehearsals and perform at 3 UGA events during the upcoming season.